After Donald Trump's most recent contretemps' over the judge in the Trump University case
, I've come down to one simple, inexorable decision and that is...as much as I loathe Hillary Clinton, as much as I want to see her held accountable for the email server controversy, as much as I despise her foreign policy failures...all that aside, I cannot
and
will not - I repeat: CAN NOT
AND
WILL NOT! - vote for a narcissistic, draft-dodging, bully-boy xenophobic bigot, which is
exactly
what Donald Trump is!
Put simply, I'm voting for Hillary Clinton for President because as much as I hate that evil bitch, at least she's a known quantity - we know her political views, her policy positions, etc. - we know what kind of a person she is. You know what Donald Trump is, ladies and germs? He is a caudillo, an American caudillo who would, if he ever got his haqnds on the reigns of power, would destroy everything this country stands for - its' institutions, its' heritage and history, its' values and beliefs - all that would go right out the fucking window if Donald Trump becomes President, because frankly, we just don't know what the hell his political policies...no wait: we do know his policies and frankly they should scare the hell out of any honest conservative - or any honest American, for that matter...so yeah, I'm going to hold my damn nose and vote for
that bitch
the Democrat
on the Left
because as bad as she is, Trump is worse.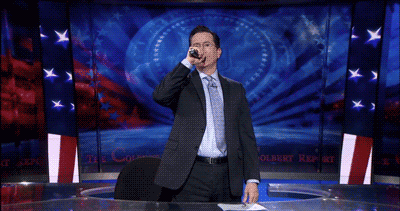 P.S. Apologies for the foul language above, but when it comes to Donald Trump, I'm being exceedingly polite in my thoughts above, folks...
P.P.S. Open thread, folks.